Fame and mega-millions — it's what separates us from celebrities. But when it comes to football Sundays, these A-listers share the same passion we as Philly fans have for the Philadelphia Eagles.
List of Famous Eagles fans:
---
Bradley Cooper
Probably one of the most well-known Eagles fans, Cooper is a Jenkintown native who grew up watching The Birds with his late father. As the lead in 2012's Silver Linings Playbook, he played a die-hard Eagles fan effortlessly and was nominated for Best Actor at the Oscars. He is often seen at games throughout the season and was cheering on the team at Super Bowl LII.
---
Kevin Hart
Born and raised in Philadelphia, this comedian is no joke when it comes to the Eagles. Hart is a prominent figure on social media and always shows his support for the team — so much so that he tried to scale the Super Bowl stage to get in on the trophy presentation. His love is not unrequited, however. After a 2019 car crash, the Philadelphia Eagles sent him well wishes for a speedy recovery.
---
Will Smith
In West Philadelphia, born and raised, cheering for the Eagles is where he'll spend most of his days. Will Smith is active on social media during football season and even created his own hype video for Super Bowl LII.
---
Kobe Bryant
Although a sports superstar of his own, Bryant was a self-proclaimed "neurotic" Eagles fan. From Lower Merion, he maintained his Philly roots from LA. In 2019, Bryant ran into former quarterback Nick Foles who introduced himself to the NBA player. Bryant's response was, "Fool, I know who you are." RIP.
---

Sylvester Stallone
Philadelphia's original underdog. Stallone was a Philly resident as a teenager, attending Lincoln High School. While here, the city made such a significant impact that it was a no-brainer when he wrote Rocky. A nod to the Eagles can often be seen in the Rocky series. In 2018, he predicted a Birds win "by knockout" and had a message for all fans — "Keep punching Philly!"
---
Mike Trout
Los Angeles Angel's great is a Millville native who has been quoted stating, "Ever since I was a kid, I've been hooked on them [Eagles]." He is a season ticket holder with front row seats and is very active on Twitter during game day.
---
Carlie Lloyd
From South Jersey, professional soccer player Carli Lloyd made it very clear at the U.S. Women's National Team's World Cup victory parade in New York, where her allegiance lies. She stated, "I'm a Jersey girl through and through, but New York is just as close, even though I'm an Eagles fan down in Philly. Fly, Eagles, fly."
---
Pink
When it comes to the Philadelphia Eagles, Pink isn't just vocal on stage. Seen on many occasions sporting custom Eagles jerseys, she sang the National Anthem for Super Bowl LII and was ecstatic about it, to say the least.
Ummm. I'm singing the national anthem and the EAGLES ARE PLAYING?!?!?! IS THIS FOR REAL?!?!?!THATS WHASSUP!!!!!!!! Shtjtkd widnamc ckamcnsnzncbx!!!!!!!!!!!!!!!! Wooohooooooooooooioooooooooooooooooooooooooiiiiiiooooooooooo

— P!nk (@Pink) January 22, 2018
---

Ryan Phillippe
Well known for his role in I Know What You Did Last Summer and Cruel Intentions, Phillipe is from Delaware and has been a life-long Eagles fan. He has since passed on his Philly-pride to his son, who owns a Carson Wentz jersey.
---
Tina Fey
Born in Upper Darby, Tina Fey enjoys showing off her love for the Eagles on TV. 30 Rock and Saturday Night Live have been sourced for Fey to express her support for the team we all know and love.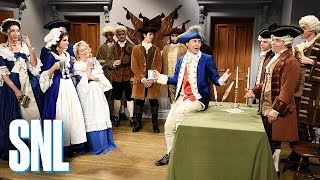 ---
Rob McElhenney
McElhenney loved his hometown so much that he created and produced the series It's Always Sunny in Philadelphia. Sharing his fandom with wife Kaitlin Olson and co-star Danny Devito, the three were in attendance at Super Bowl LII.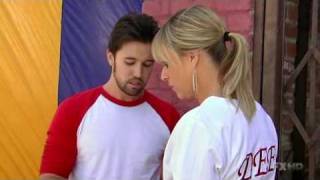 ---

Questlove
American musician and founder of The Roots owns a lucky Eagles jersey that he claims helps Philly finish with a victory.
---

M. Night Shyamalan
Supernatural plot twists and the city of Philadelphia are definitely in Shyamalan's wheelhouse. His Eagles memories stem from 1980 and his greatest prediction was that the Eagles would beat the greatest quarterback of all time and begin a historic dynasty.
---
Meek Mill
The Philadelphia-born rapper gave the Eagles praise, stating that they gave him strength while in prison. In 2018, Mill's hit Dreams and Nightmares became an Eagles anthem. Meek also his own version of Black and Yellow called Green and White.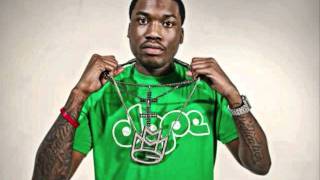 ---

Martin Truex, Jr.
NASCAR driver and Jersey native, Truex, has an emotional connection to the Eagles, stating that he loves that both he and his NFL team transformed from underdogs to champions.
---
For Philadelphia, the list of A-list celebs continues. Matthew Fox, Maria Bello, Diplo, Miles Teller, Jaleel White, Bob Saget, and Kevin Bacon are just a few among those who bleed Green.